| | |
| --- | --- |
| | Fuel Injection |
Because of electronic innovation into what was originally an entirely mechanical profession, the company has had to grow with this new knowledge. We have a purpose built workshop for electronics and have been involved with electronic injection systems since 1986, we were the first of the 'aftermarket injection' specialists to use the same system in the British Touring Car Championship.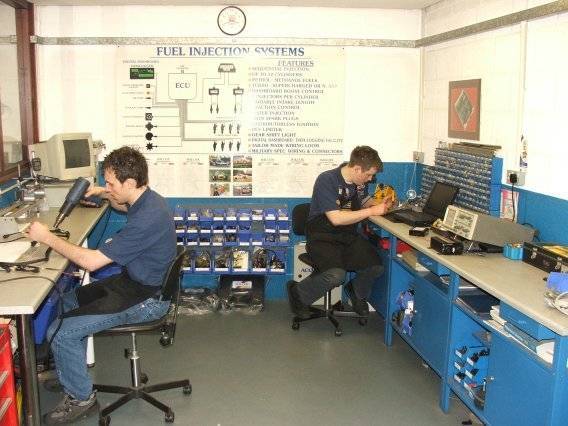 The purpose of an engine management system is to provide accurate control of fuel and ignition, to increase power, torque and drivability, whilst reducing fuel consumption and emissions. Systems are now used to control more and more, such as traction control, Turbo anti-lag systems, and variable length intake systems. This is why properly designed electronics are now a key feature of today's racing engines.
No matter how good the ECU is, the benefits of fuel injection can only be fully realised by accurate programming of the ECU to match each customers engine. For this reason we can offer a complete system, with ECU, tailor made wiring loom, all relevant sensors and fully programmed on our dynamometer.

Due to our extensive Knowledge and experience of fuel injection systems, we supply and programme systems for other engine companies. When Triumph Motorcycles first decided to fuel inject their motorcycles, they came to us, we supplied and programmed most of the development engines for their Daytona T595, T509 Speed triple and TT600, not only Triumph, we also supply other companies for both development and production.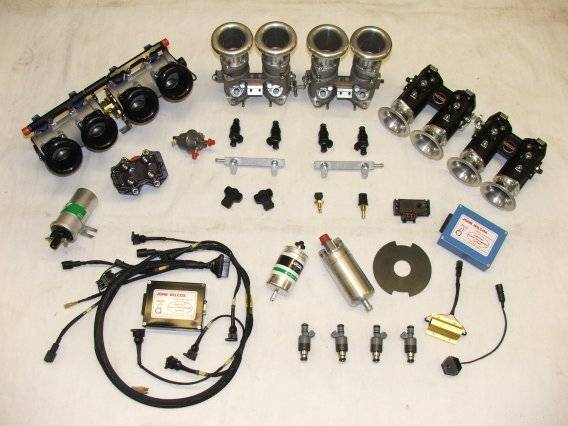 In our electronics department we tailor make many fuel injection systems to suit one off engines, whether butterfly, roller barrel, turbo/supercharged, normally aspirated, one or more injectors per cylinder, distributor/Distributorless, petrol or methanol and up to 16 cylinders.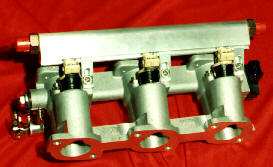 Other Electronics
We also manufacture Engine knock detection kits
---